Which challenges are you looking to overcome?

Improved Remote Working?
Is working away from the office proving a challenge? Lacking access to data and services?

Controlling IT Costs?
Would you like to get a grip on spiralling IT costs and achieve more budget predictability?

Security Concerns?
Do you have specific compliance needs or is your legacy IT failing to protect your data?

Improve Productivity?
Are there opportunities to streamline your workflow and improve your team's output?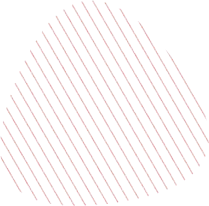 Evolving your business through technology

Collaboration
Your team can be empowered to work better together - while literally working from anywhere, at any time. The Cloud breaks down barriers of communication and collaboration by effortlessly bringing together teams within one web-based workspace.

Flexible Pricing
Gone are the days of large-scale capital expenditure on IT projects, the Cloud shifts IT spend from capital to operational expenditure - while bending and flexing to the scaling and changing needs of your business from month-to-month

Flexibility and Scalability
To meet increases and decreases in demand from the business, your Cloud Services may be flexibly adjusted in scale - by user licenses or resources - effortlessly as and when you require.
Security Driven
Protecting your data, meeting compliance requirements and maintaining continuity of business - in the event of a disaster - are all core fundamentals to professional Cloud Services.
Make an effective migration to the Cloud
Our expert team can map your business requirements to the most appropriate of Cloud Services, taking care of your data migration, configuration
Serving the needs of your business
Your business requirements, whether operational, commercial or technical - can be taken care of by the Infinigence team. With over 10 years of practical experience in supporting businesses just like yours, we are well placed to deliver the technology solutions you need to practical business demands.

The ability to work anywhere, at any time, is an absolute must have for any modern and progressive business, with agility, flexibility and commercial advantage, as just some of the benefits that your business can reap from an effective remote working solution. This requirement does however pose some challenges; speed and ease of access must be sustained for all team members, without compromising security and procedure.
By leveraging Cloud technology, you can achieve far greater levels of integration between the apps, tech tools and services that you use, and with that improved connectivity, benefit from the possibilities of automating many of the manual admin processes in place today.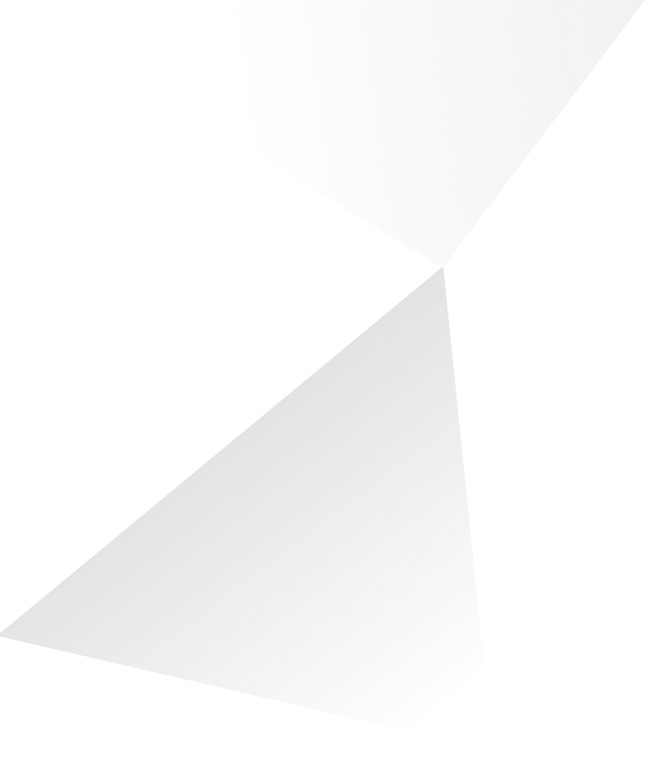 If you need to modernize your IT infrastructure, the Cloud is the cost-effective, technically capable solution to replace on-premise servers, transition locally-hosted applications to hosted alternatives, and securely store your various types of files, folders and databases. Instead of periodic large-scale capital investments, you can achieve flexible and accessible alternative services in the Cloud. You need a consultative partner that understands your business requirements, who will map the most appropriate Cloud servies for your needs.
Your office, in the cloud with Microsoft 365.
You too can achieve the agility and flexibility of working from any where, at any time with the power of Microsoft 365's range of communication, collaboration and productivity tools.
The Cloud solutions your business demands
Cloud Solutions make digital collaboration and remote working simple. But like all things IT, it's crucial that your chosen cloud solution has enhanced security protocols, disaster recovery and slick ease of accessibility.

From startups to multi-divisional corporate networks, we deliver secure, cost-effective cloud solutions tailored to your needs.
Cloud Migration is the process of moving your organization's entire data from legacy systems to cloud-based systems. Switching results in a significant decrease in IT infrastructure management costs by as much as 30-50%.

Due to the pay-as-you-go mechanism, cloud services provide you the feasibility of maintaining and controlling your resources based on your needs. On the other hand, the legacy system prevents your business from scaling due to its limited capacity, reliability, and agility.

So, when you switch to the cloud, your email, file servers, workload, applications and company records can be shifted to the cloud-based file-management mechanisms to ensure they support extensive collaboration, enhanced security and improved agility – dramatically speeding up your productivity and output!
Accidental mistakes can be costly. In 2018, 32% of businesses lost data in the cloud, causing a loss of $123 million! Fear not, we've got your covered.

Despite what many people think, clouds do not mean you'll never have to back up your data. According to the 3-2-1 backup rule, you should have 3 total copies of data, with 2 copies on different media, and 1 of them located offsite. This rule still applies when you choose to switch to a cloud-based system.

At Infinigence Consulting, we're deeply invested in mastering our system to ensure there is an extra layer of backup for our customers. We provide the convenience of automated backups with customizable frequencies and on-demand backups provided by a dedicated admin.

From nominal backups that include Office 365 and G Suite to major on-premises server backups, Infinigence Consulting will make sure all your data is safely stored!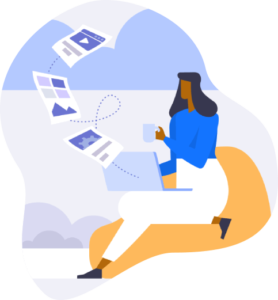 Globally, everyone loves Google Drive and Dropbox. While these work exceptionally well for your day to day tasks, commercial businesses tend to demand a handful of extra dedicated services, which are not provided by these leading cloud storage players.

Infinigence Consulting provides a seamless and unique cloud-based storage solution that allows the users to access their data directly in the cloud, without the need for downloading or syncing. With its end-to-end encryption, data transfers are always secure.

Additionally, our unique cloud service can be used for post-production workflows on-the-go – reducing the probability of quality loss and costly transfer services. With real-time collaboration and automated snapshots, your business game will never be the same!
Centralized Signature Management
Signature management might seem like a relatively simple task when talking about 10 to 20 users. However, it becomes a tedious chore for SMBs and large-scale organizations to set and update individual signatures for every user.

Infinigence Consulting provides centralized signature management that allows businesses to adopt a consistent style of company email signature, have variations based on departments, consist of cross-platform email signature management, and satisfy the legal compliance policy of the business – all under one roof!
Content Delivery Network (CDN)
With the increase in digital access, the responsibility of being instant in communication with your audience has become a necessity. Infinigence Consulting actively safeguards your Internet presence by directly bringing your business into the limelight!

Our customers witness a great improvement in content delivery and a dramatic surge in global audiences thanks to our intelligently-devised CDN services. They leverage the power of advanced usage analytics while avoiding the tiresome issues of high network latency. We know that slow loading times are your absolute enemy, so our CDN offers swift and reliable sharing of content.

Keeping your security concerns in mind, Infinigence Consulting invests dedicated resources to maintain the security protocols while allowing the businesses to engage with their audiences and scale up their operations faster than ever. With our network spanning multiple countries, your business is bound to get all the attention it deserves!
Collocation & Dedicated Servers
Keeping your specific business needs in mind, Infinigence Consulting prides itself on providing the facilities of both collocated and dedicated servers.

Our collocated servers deliver premium services while withstanding the looming cybersecurity threats, ensuring there is no interruption in data streaming due to power outages or bandwidth limitations.

If your willing to have specialized and isolated access to a complete server, we'll provide you with the facility of a dedicated server that is hosted in our data center. This allows you to avoid all sorts of security risks and probable causes of interruptions in data streaming.

We are currently operational in 15 countries across the world with maximum usages tracked in different parts of Bahrain, Canada, India, Singapore, UK, and USA.
Virtual Private Servers (VPS)
Since Infinigence Consulting values its customers and emphasizes on the delivery of cost-efficient solutions, we provide the facility of creating virtual private servers on both shared and dedicated servers for our customers' convenience.

Contrary to popular belief, a shared server does have the probability of affecting your work due to excessive usage from other users. However, when you acquire a virtual private server, it allows you to have a more stable flow of services.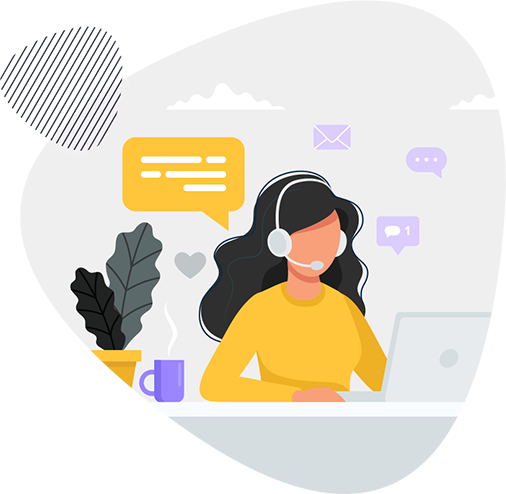 Talk to Our Expert Team Today
If your business needs expert advice and guidance, then contact us today to get started. With over ten years of experience, we've helped companies big and small optimize their business for a constantly changing digital world.
SPEAK TO US ON
+973 1330 6090
Receive a Consultation
© Copyright 2012-2022 INFINIGENCE CONSULTING, All rights reserved.